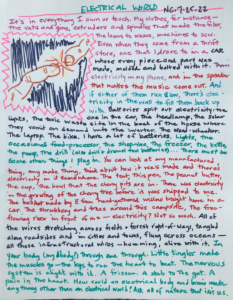 Write about electricity. Your understanding of it. When and where you are aware of it–or not.
You can find it in wires, of course. It's inside your phone. In lightning. In your brain.
What does electricity feel like? Can you sense it when it is present? How is it controlled?
What does it mean to feel the electricity in a room?
Fill a page with some electrical thoughts. Give your work a title. Put a signature and the date on it as well.