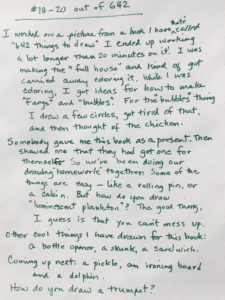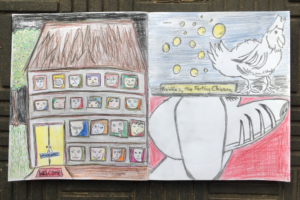 Before you write anything, spend 20 minutes or more making something.
Then write about what you did.
You can make anything–arts and crafts, piles of laundry, order in your room.
Feel free to spend more than 20 minutes working on what you make.
When you are finished with whatever you make, write about the experience–what you did, what you thought, and whatever else comes to mind about it.
Remember to give your work a title.
(The book that is mentioned in the example is: 642 Things to Draw.)
Here is a more detailed version of these instructions.