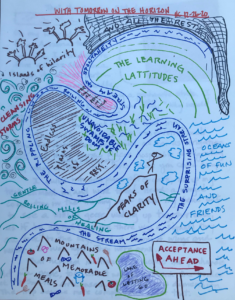 Life is not a straight-line journey! It's more like a wander through a landscape of possibilities and surprises. Some aspects of life can remind you of pristine mountains. Others might have more in common with dirty cities.
Draw a map of an imaginary landscape with a variety of landscape features. Name each feature for a quality that a life can have–challenges, lessons, processes, qualities…
Give your work a title and write the date on it, too–along with a signature.