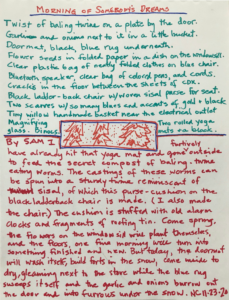 Draw a line that divides the page in half, making sure to leave room for a title.
On one half of the page, write true facts about your surroundings. The kinds of observations that any other person would agree with. One fact per line.
To fill the other half of the page, choose random facts that you've written down and twist them into falsehoods. Make tiny alterations, or turn them into gargantuan lies.
Give your work a title. Write the date and a signature on it, too.