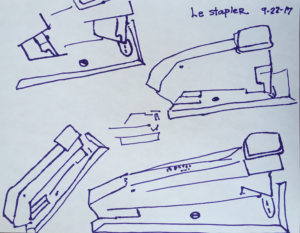 Pick something that's in front of you that's not going to move in the next half hour.  Draw it.  Can't draw?  No problem, draw it anyway.
Drawing is the process of looking at something and making marks on paper.  That's all that's required of you.  (The rest is just judgement.)
After you have drawn the thing once, draw it again.  And again.  You can draw the whole thing, or just a part of it.  Just keep drawing until there is no room left on the page.  Then take a careful look at what you've done.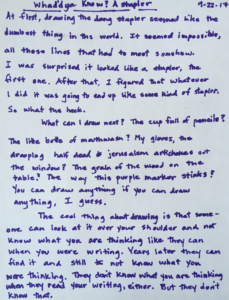 On a second page, write about what your drawing experiment was like.
Give your work a title and write the date on it.