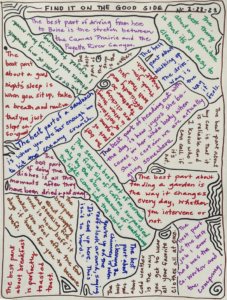 Every experience has a best part.
The best part of your vacation was probably pretty good. What about the best part of a train wreck?
You have to look pretty hard sometimes to find the "best" part of an experience when all you can say about it is that it was the least-worst. That makes it the best, though.
Write a page about the best part of one or more experiences. Name the experience, but describe and comment only on the best part.
Illustrate your page if you like. When it is finished, give it a title. Sign it and put the date on it, too.